Published:
April 2013 witnessed a significant drop in gold prices, from US$ 1,535.5/oz on Friday 12 to intraday lows of US$ 1,320/oz on Tuesday 16th before stabilising around US$ 1,390/oz. 
Sectors: Market insights, Demand, Jewellery, Investment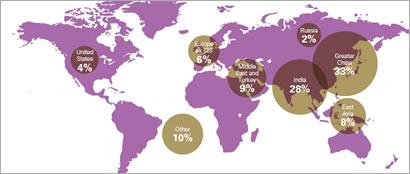 Published:
Q1 saw a strong resurgence in demand for gold jewellery, bars and coins; however, overall demand was down 13%. Outfows from ETFs accounted for the vast bulk of this decline; excluding these outfows overall demand grew year-on-year. India and China again served as the main engines of growth in jewellery…
Sectors: Investment, Jewellery, Technology
Published:
Marcus Grubb, Managing Director Investment, discusses gold demand trends in India, from the findings of the Q1 2013 Gold Demand Trends report.
Sectors: Jewellery, Investment