已发布:
This report looks at the future of the gold market in India. It puts in context the market for gold, and examines the strategic outlook for the Indian economy and gold demand over the next decade. There is short discourse on the mythological and cultural significance of gold in India as well as detailed econometric analysis of Indian gold demand from 1980 to 2009.
行业: Recycling, Demand, Jewellery, Investment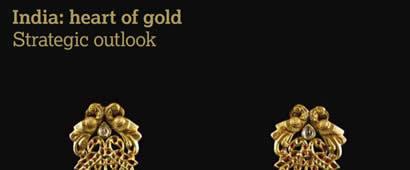 已发布:
This report is the first of a new series on the Indian gold market; it provides an analysis of the history, recent developments, and the revival of Indian gold demand during 2010. It details Indian jewellery consumption, investment demand, decorative and industrial demand, gold imports, seasonality and monsoon rains, central bank activity, and recycled gold supply.
行业: Recycling, Demand, Jewellery, Investment