The shift in US investor sentiment, which precipitated the sharp drops in the gold price, is being countered by a surge in Asian markets who believe in the long-term prospects for gold.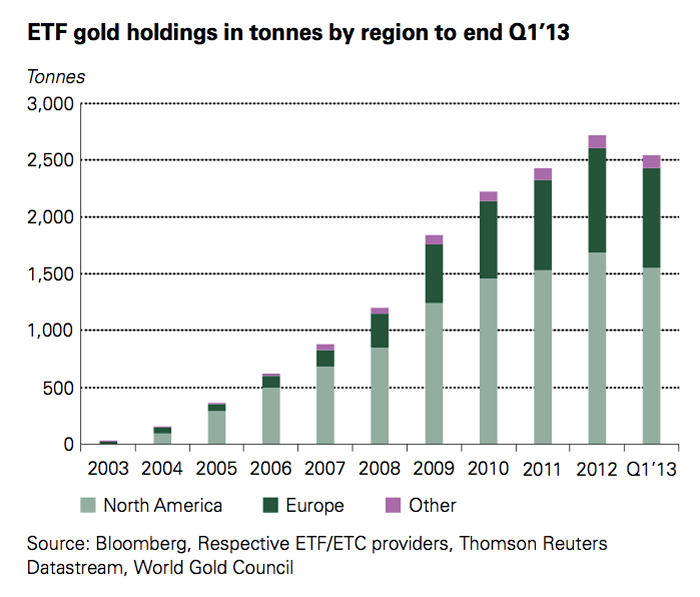 The sharp price drop that occurred in mid-April saw gold fall from a London PM fix of US$1,535.5/oz on Friday 12th to intra- day lows of US$1,320/oz on Tuesday 16th before stabilising around US$1,390/oz. This was driven by US investment markets, notably the futures market and gold-backed ETF market. As at end-April, 350 tonnes (t) of gold have  flowed out of ETFs, representing a fall of 12.9% in holdings, and half
of these outflows have occurred since the end of March. The drop in the SPDR Gold Shares (GLD) in particular has been even more marked, with 272t of outflows representing 20% of holdings. Most of the outflows – approximately 75% – have stemmed from the US market, driven by mostly mutual funds, hedge funds and several institutions reducing their allocations. Some significant, closely watched investors in gold ETFs did not reduce their holdings during the first quarter as evidenced by recent 13F filings.