New CEO Designate at the World Gold Council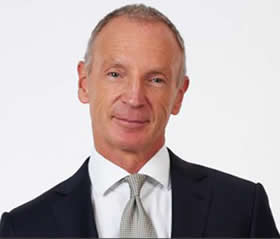 David Tait, former Global Head of Fixed Income Macro Products at Credit Suisse, has been appointed CEO Designate of the World Gold Council. Starting out at Goldman Sachs, David has led a highly successful career in the City, while also raising more than £1 million for the NSPCC by climbing Mount Everest on five occasions. Awarded an MBE for his services to charity, David will succeed Aram Shishmanian, who is stepping down as CEO after 10 years. David said: "This is a pivotal role for the gold industry and one that I am truly excited to take on. Global markets have undergone immense change over recent years and the case for investing in gold is as relevant today as it was for investors a century ago."
Gold ETFs in demand
Global gold-backed ETFs and similar products rose by 69 tonnes (t) to 2,440t in 2018, equivalent to US$3.4 billion (bn) of total inflows. Growth was fuelled primarily by European funds, which increased by 10% during the year, led by demand from Germany and the UK.
North American funds led outflows, although this was reversed in the last three months of the year, with particular demand for low-cost, US-based ETFs, a sign of growing support for gold as a long-term, strategic asset.
Overall, the value of gold-backed ETF holdings ended the year above US$100bn, for the first time since 2012.
Moving against the US dollar
Profound geopolitical shifts, concerns about US-China trade wars and punitive sanctions imposed on Russia and Iran are causing nations around the world to challenge the dominance of the US dollar as the pre-eminent global reserve currency. The European Commission (EC) has proposed measures to boost the euro's status as a reserve currency and decrease dependence on the dollar in international trade. Russia is considering 'dedollarisation' plans, under which Russian companies would use roubles, euros and the Chinese renminbi rather than the US dollar. And Iran has seen a surge in gold-mining activity to counter the effect of US sanctions and boost employment and economic growth. Demand for gold bars and coins has also soared within Iran.
A new era in the gold mining industry
The gold mining industry is going through an unprecedented period of change in a bid to increase efficiency and drive returns for stakeholders. Following the US$18.3bn merger of Barrick Gold and Randgold Resources, which became effective on 2 January 2019, Newmont Mining announced the acquisition of Canada's Goldcorp in a cash-and-shares transaction to create the world's largest gold mining group, known as Newmont Goldcorp. The two transactions are expected to trigger further consolidation across the industry.