The IMF Global Financial Stability report, released on 10 October, highlighted an increase in the level of risk among multiple global metrics. Following its publication, stocks in the US, Europe and Asia lost 4%, 3% and 4% respectively over three days. While the market has regained some of its early losses, we believe the report and the subsequent market pullback underline the relevance of holding gold in the near and long term.
As stocks retreated gold broke higher
Last week stocks were hammered, and gold acted as a key flight-to-safety asset in the market. Initially, as the US market retreated, gold held steady. But as the sell-off became more systemic globally, gold began to rally meaningfully (Chart 1).
Chart 1: Gold rallied as market risk became more systemic
Performance of major asset classes*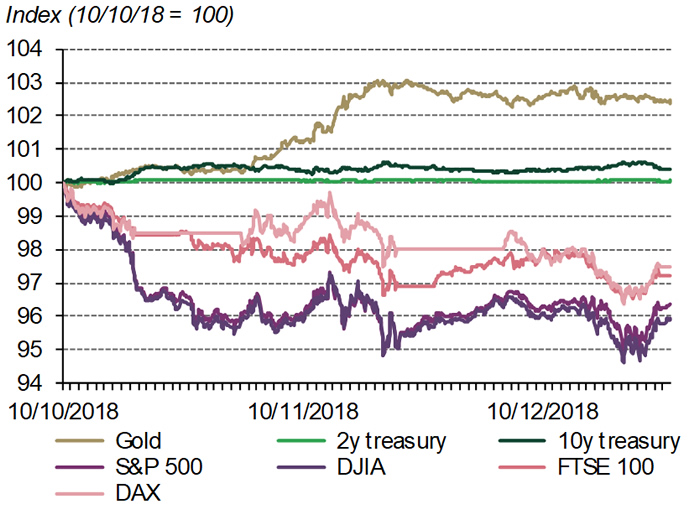 *Intra-day performance Between 10 October 2018 and 12 October 2018.
Source: Bloomberg, World Gold Counci