Gold at $1800/oz: a short thread.
Gold at $1800/oz: a short thread.

Gold is trading just above $1800/oz after hitting a fresh 8-year high this week. Not much appears to stand in the way of #gold challenging the all-time high of $1921/oz set in September 2011. https://t.co/aoJYd8gmhR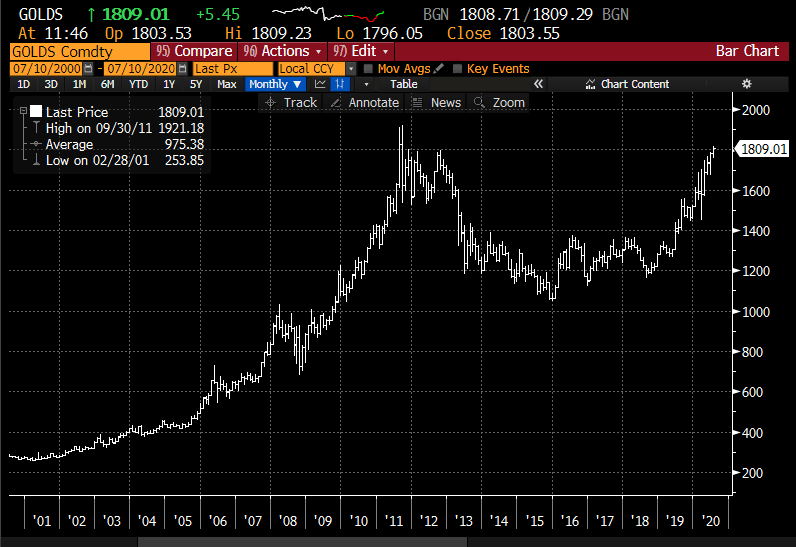 The best financial market-related explainer of the move in #gold is ever-falling real US yields and this relationship remains extremely important.

As concerns about the impact of the Coronvirus intensify, real rates have headed every lower, helping gold. https://t.co/0FbaWZElv5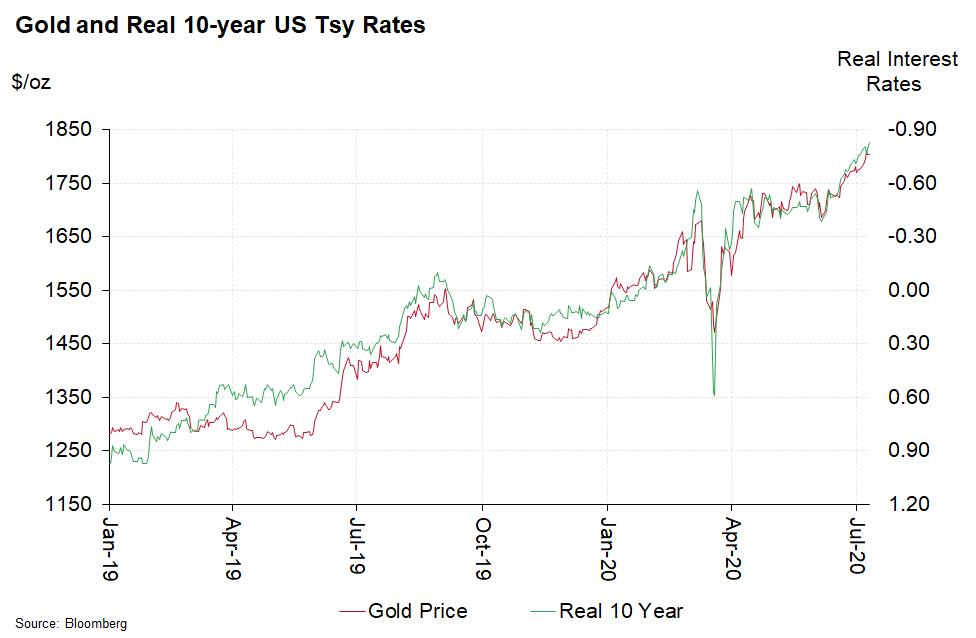 (Although interestingly the correlation of real rates and #gold has weakened sharply over the past month as this chart shows) https://t.co/TXfEXamDr8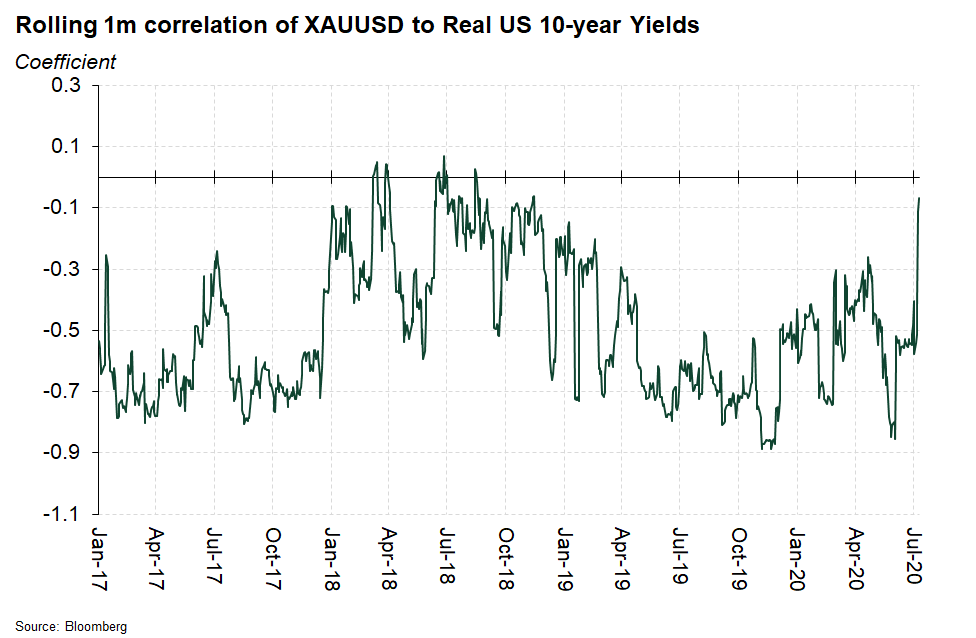 ETF inflows remain a strong driver of gold with 11 of the last 12 months seeing inflows into physically backed #gold ETFs.

We've written and tweeted about the importance of these flows this week if you want more detail. https://t.co/Q6EEr9Csba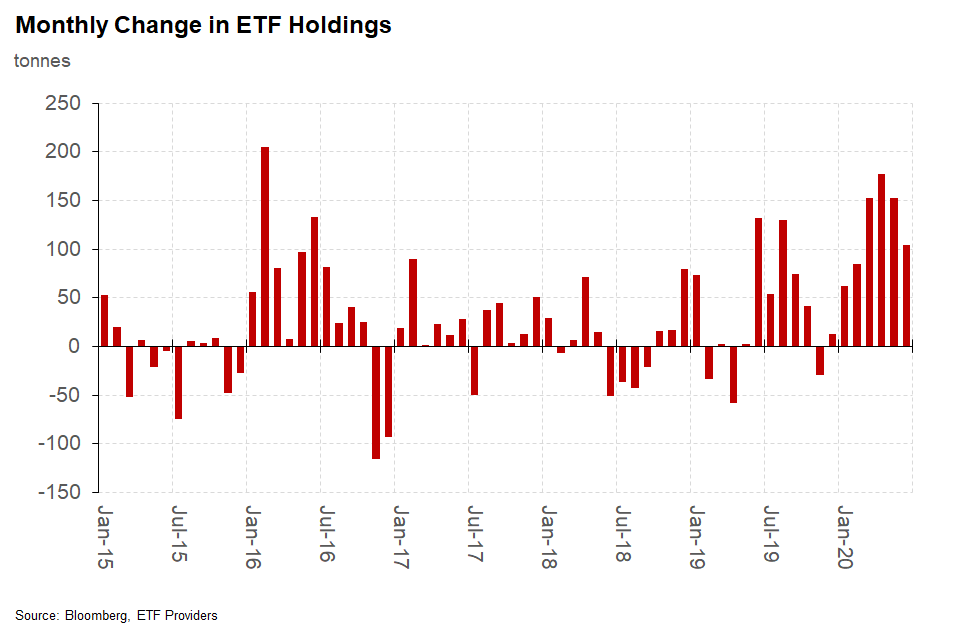 And even Comex speculative #gold longs have joined in recently, although with less vigour than normal due to the well-tweeted issues with Comex liquidity, premium to spot and roll costs. https://t.co/VrXVOkZIXA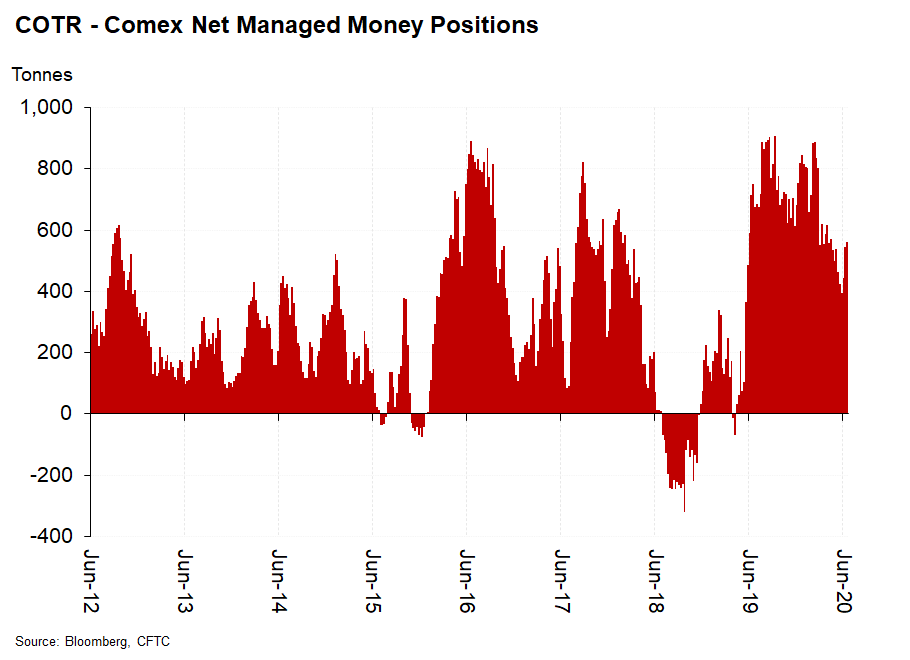 Consumer demand is weak in important #gold markets like China and India, but we expect to see slowly improving consumer demand in the second half of the year.
Momentum, risk & uncertainty and opportunity cost have driven #gold investment this year and we expect this to continue.

We will be releasing an updated 2020 Outlook for #gold next week so do look out for it. https://t.co/nrEgvunCYI