Monday, 30th March
Good morning. Spot #gold is just below $1620/oz on Monday morning and the bid-ask spread is about $5/oz according to Bloomberg.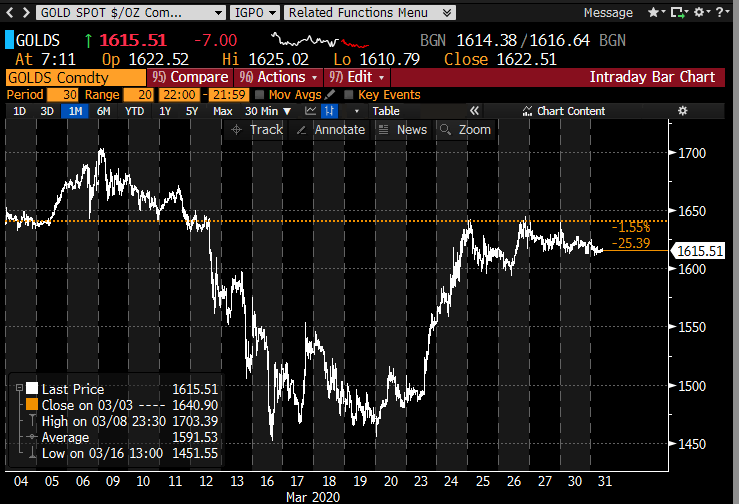 The differential between spot #gold and the active Comex future is about $23/oz, showing that this dislocation in these markets continues, albeit off the levels seen early last week.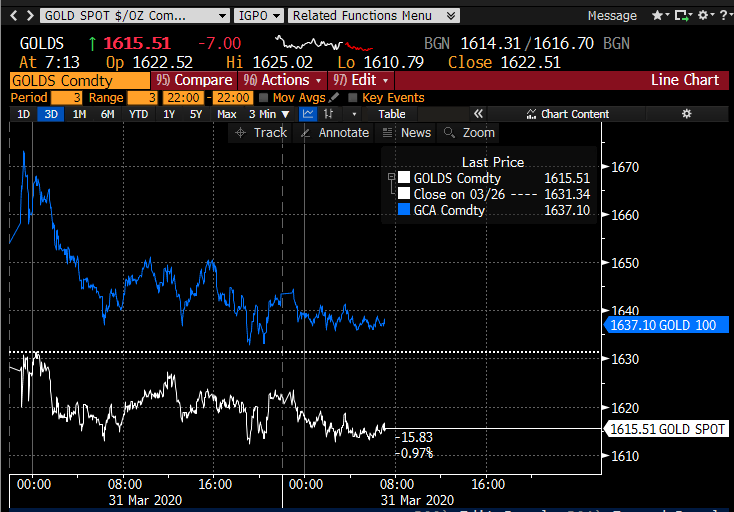 Beacuse of the dislocation between OTC and Comex #gold, I've been thinking a lot about Comex warehouse stocks recently. This is an interesting primer on the topic from @bullionvault: https://bullionvault.com/gold-news/comex-gold-stocks-072420136
This is one chart I've reconsituted on my WFH laptop, showing total Comex #gold stocks back to 1992. As you can see, stock levels are much higehr than they were in the late 1990s, when the net spec position was predominantly short.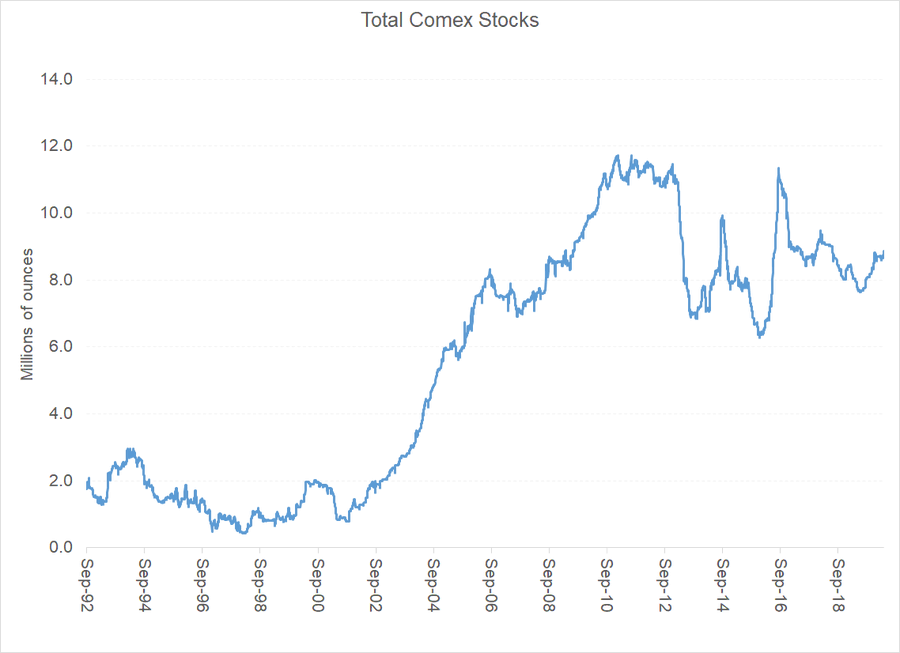 Zooming in on the last couple of years, I will be updating this chart regularly to see whether gold gets shipped into the Comex warehouse system to take advantage of the high premium to the London OTC market. NB: 200koz has entered the system over the past week. More to come?