Gold trading at about $1655/oz in early European hours. It had held most of the its overnight gains in Asian trading on Tuesday but then saw selling out of the gate at 8am in London.
Spot bid-ask spread is volatile this morning $2-5/oz from what I observe on Bloomberg.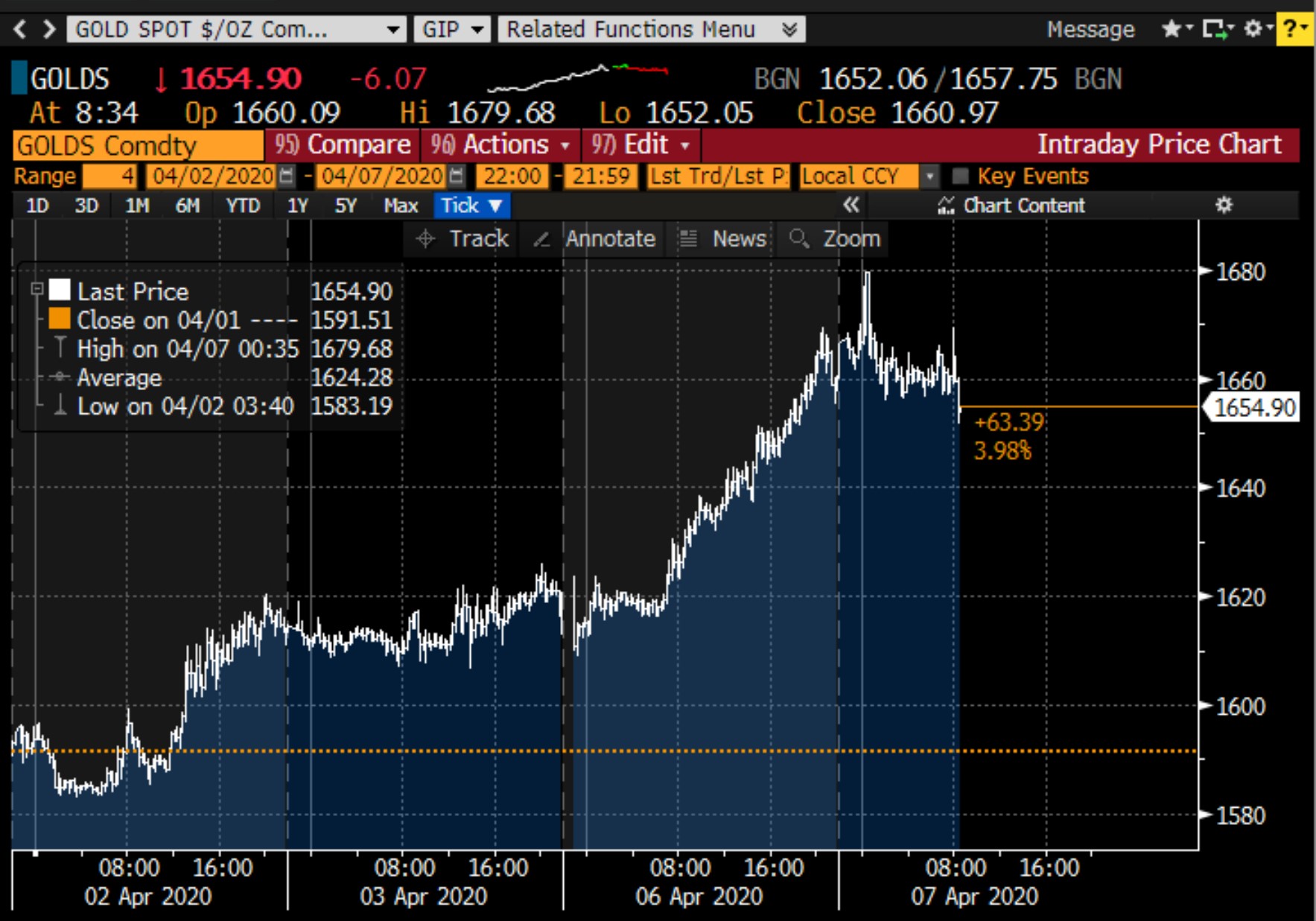 For those following the #gold market closely, the widening of the EFP over the past two trading days makes for uncomfortable viewing.
It's now around $50-55/oz based on what I can see on Bloomberg and widened yesterday as gold rallied.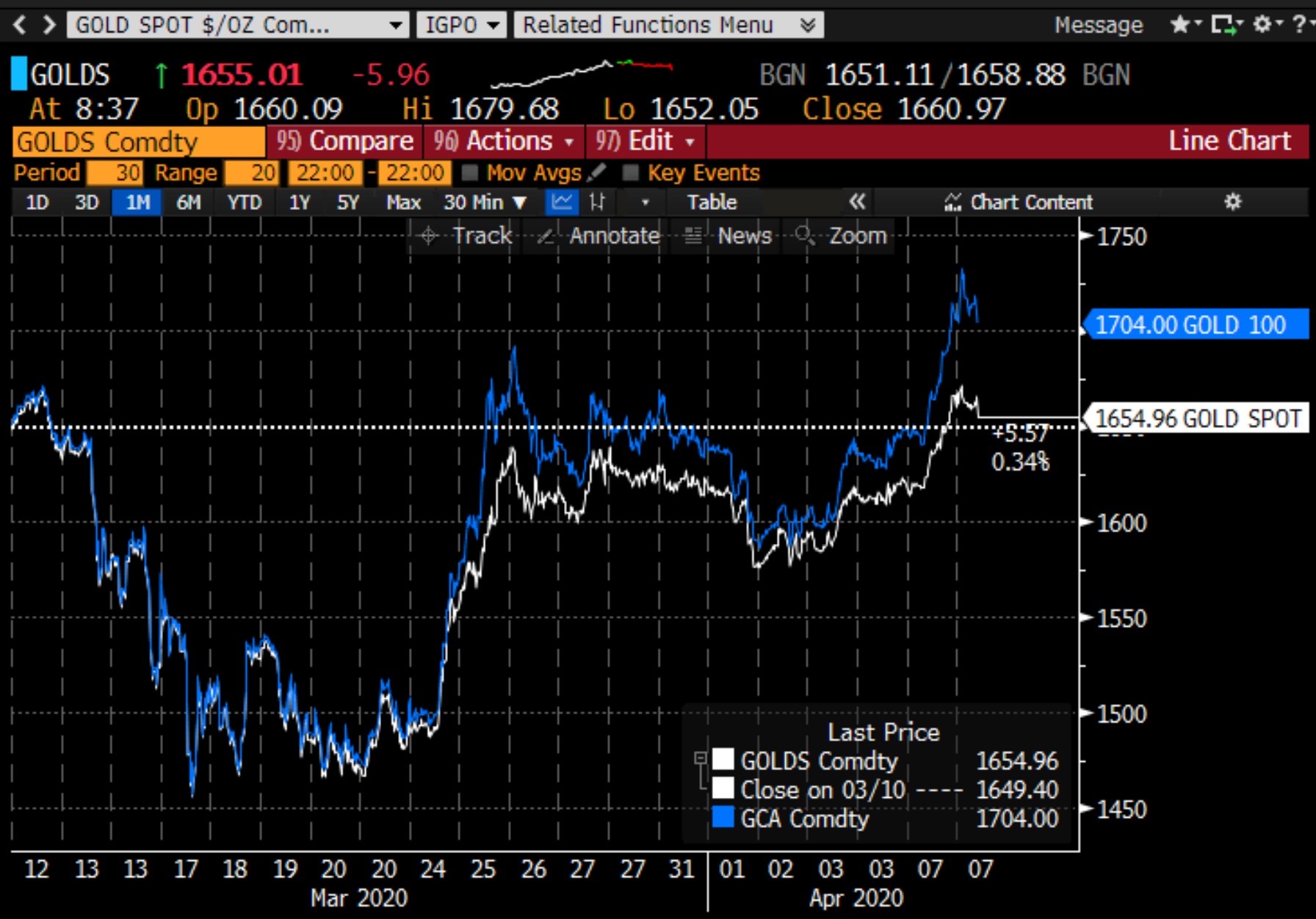 My best interpretation of the widening of the EFP is that appetite to take large EFP positions has diminished and that this is affecting liquidity on the Comex #gold and OTC markets.
As specs buy Comex, this is pushing the premium to London higher.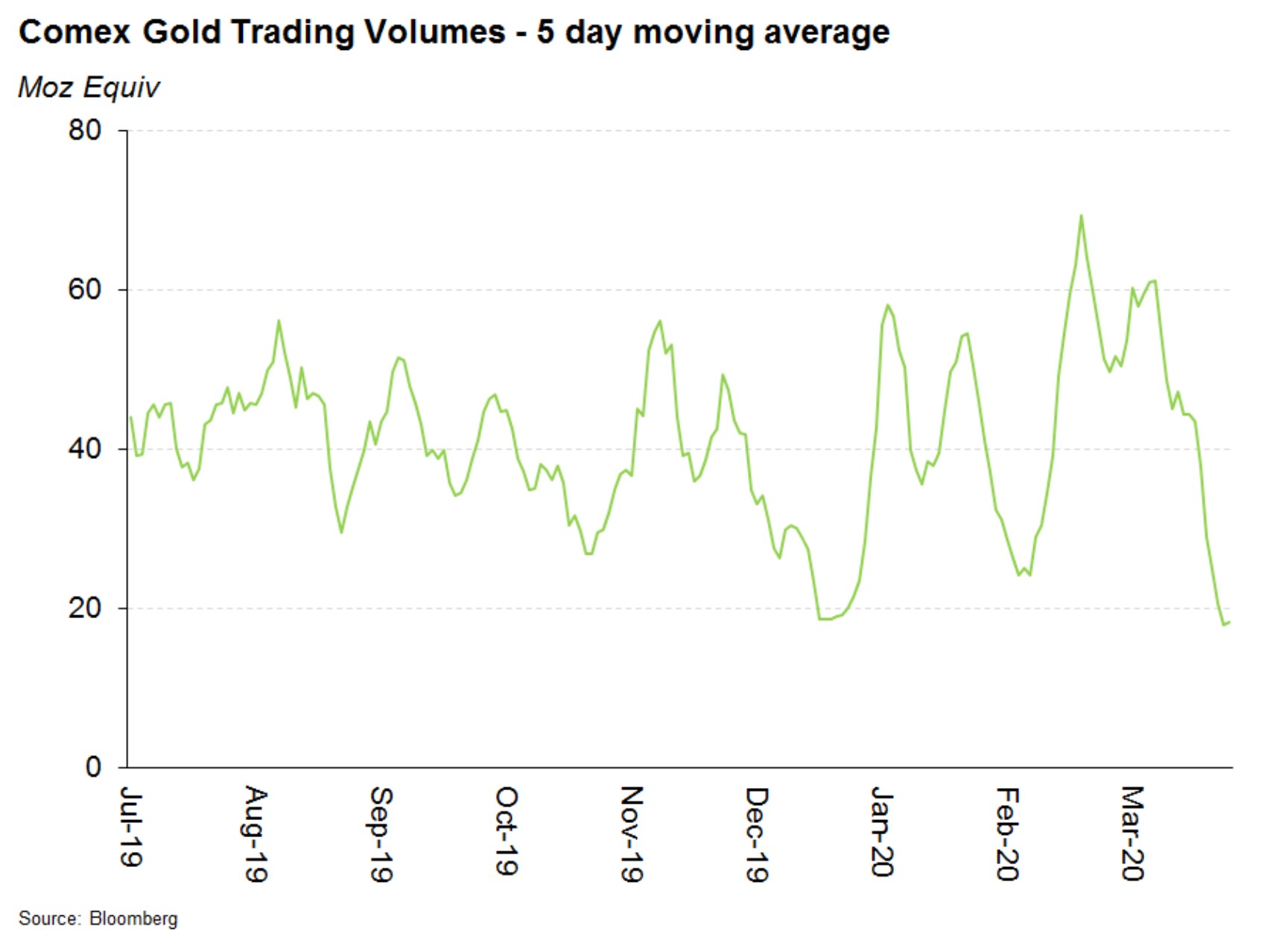 The fact that Comex volumes are roughly as low as at Christmas despite a high and rallying gold price is a big hint that something's changed, as is the wide EFP, of course.
Another way of looking at this is to see aggregate open interest declining despite strength in #gold.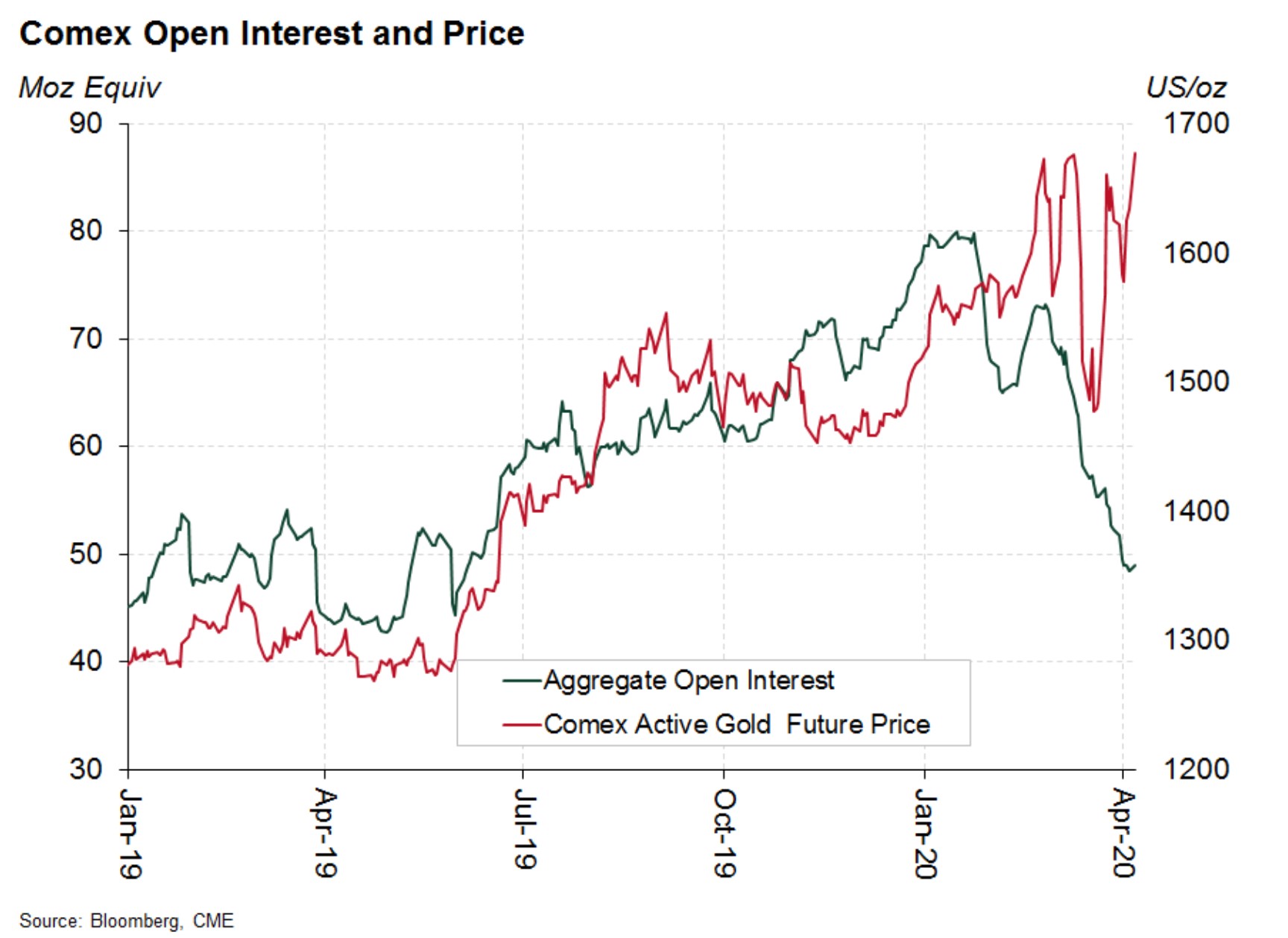 Finally, Comex #gold stocks, which had increased by about 2 million ounces in the last week, jumped by 4.9 million ounces on Monday.
That's the biggest one-day move I can see and takes Comex inventories to an all-time high. I'll do some more digging on this, as its a BIG move.