"So why didn't gold go up yesterday with all the market turmoil?"

That's a question I've been asked quite a lot over the past day and a three-day chart of #gold shows why its being asked. https://t.co/eU0ig1V8SY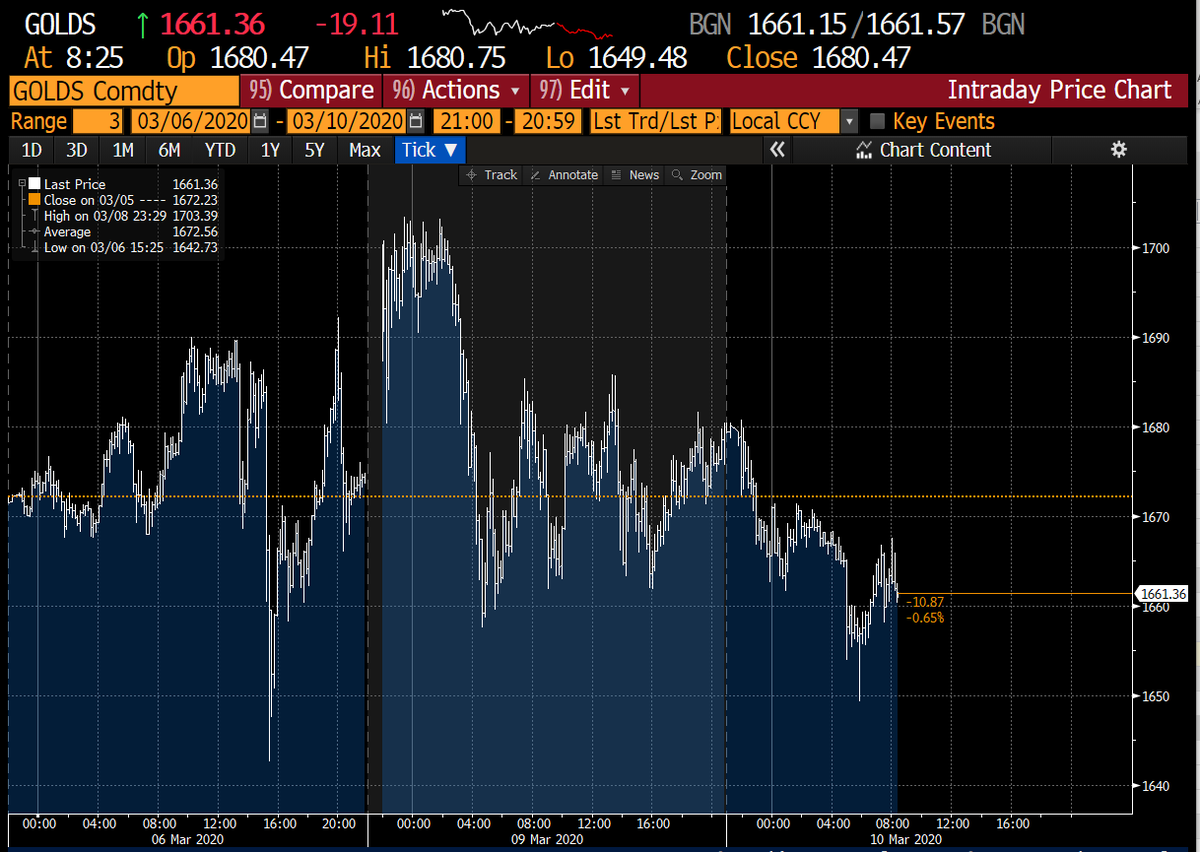 One answer is that #gold has done a lot over the past nine months, up from a low of $1266 in May-19 to current levels around $1661/oz. https://t.co/qADgQ4GUYz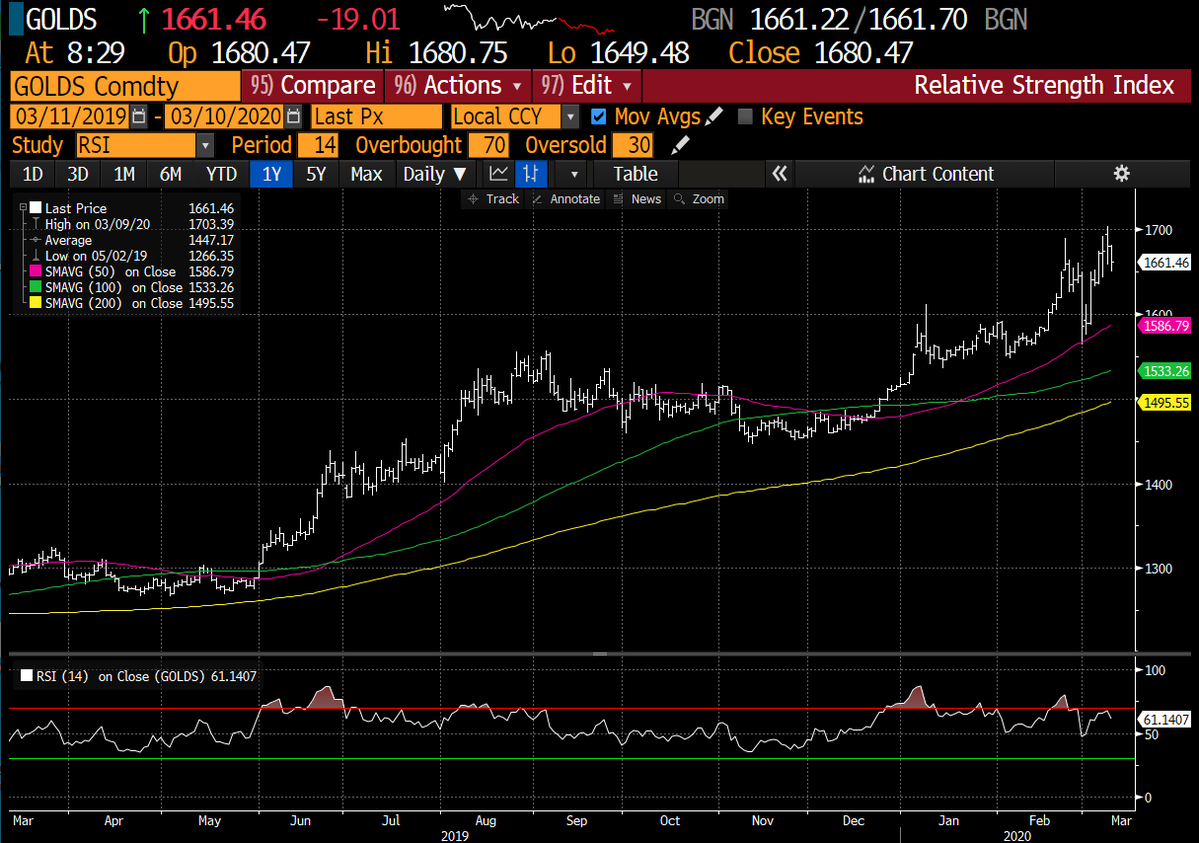 Another factor is that the gold market is already pretty long – at least as far as speculators and investors on Comex is concerned.

This chart shows the net spec long position as of Tuesday 3 March (#Gold at about $1640/oz that day). https://t.co/R85YQeXx8R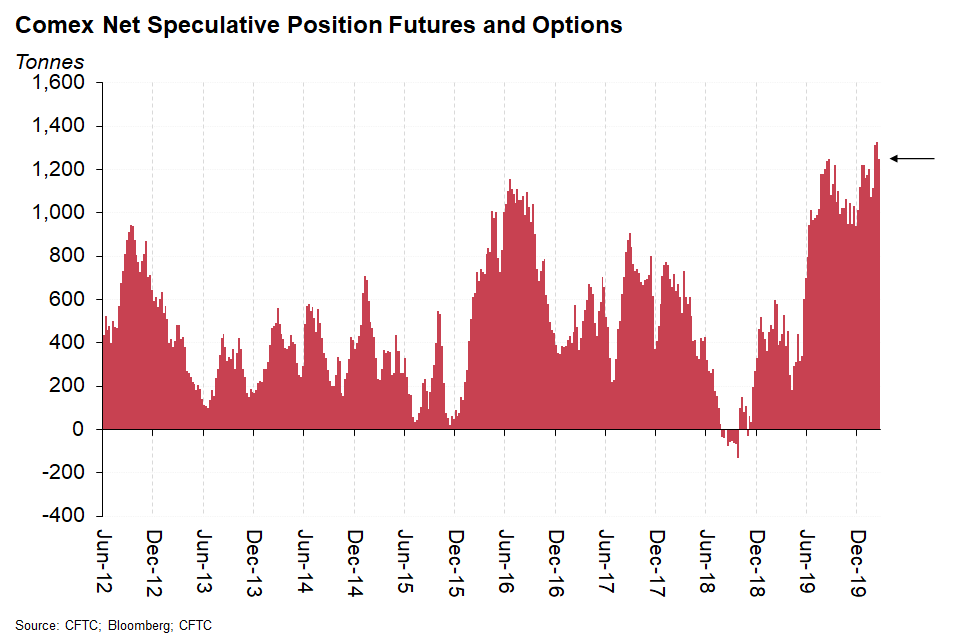 Also, as I mentioned yesterday, a sell-off may encourage investors to look at what is bleeding in the portfolio – gold was doing fine but equities and credit were under pressure.

Perhaps #gold didn't get attention because other assets needed that attention more.
Finally, it's possible that investors weren't prepared to buy gold because the moves in US interest rates look excessive, perhaps overdone.

It is interesting that US Real Yields ended higher (less negative) on the day and have firmed further on Tuesday morning. https://t.co/abQSVZwfzS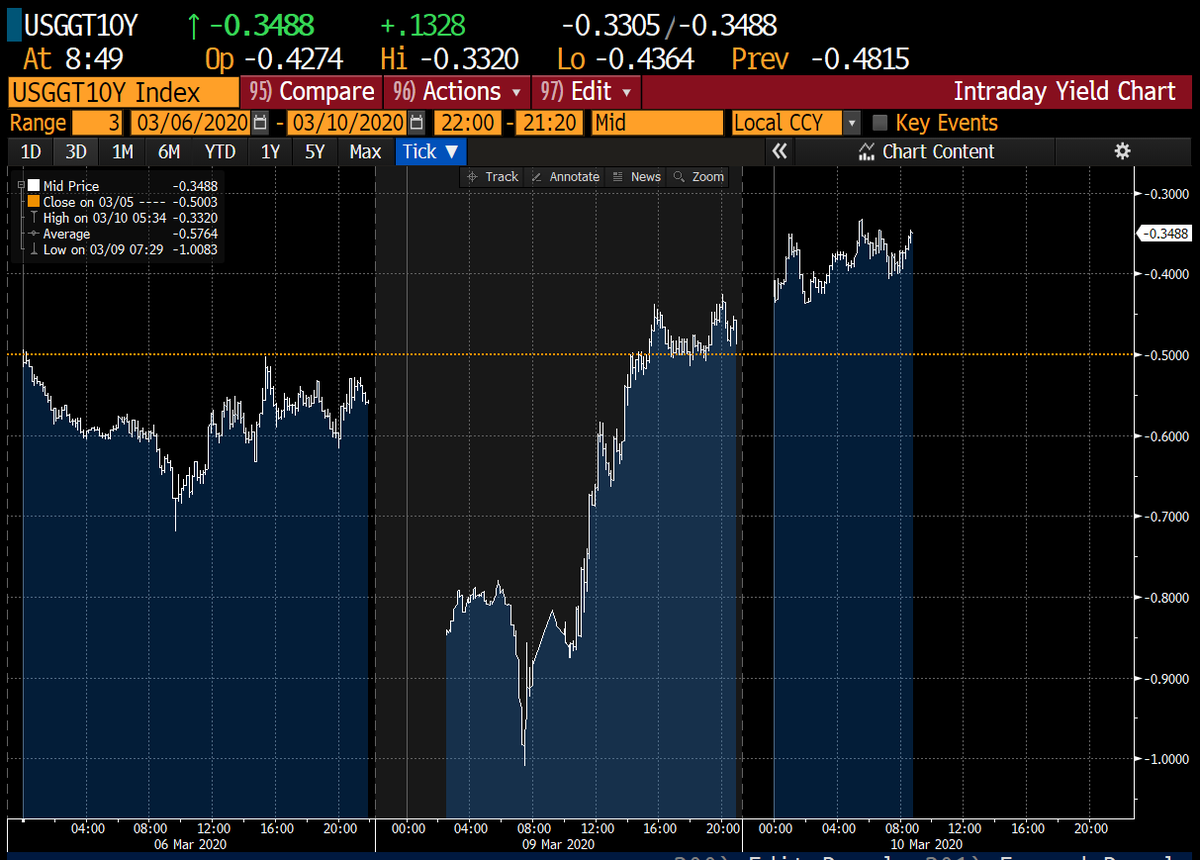 I was surprised that #gold didn't make further gains yesterday.

But looking beyond the short-term gyrations, over the last year and since the start of 2020 gold has been doing what it should – a source of returns; a diversifier; improving risk adjusted portfolio returns.