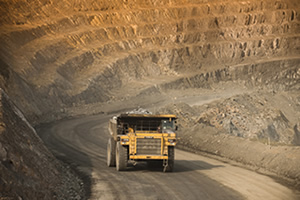 The Responsible Gold Mining Principles are a new framework that sets out clear expectations for investors and downstream users as to what constitutes responsible gold mining. Working with our Member companies, the world's leading gold mining companies, and underpinned by existing widely-respected standards and codes, the World Gold Council has set out the principles that we believe address the key environmental, social and governance issues for the gold mining sector.
The World Gold Council's aim is that the Principles should become a credible and widely-recognised framework through which gold mining companies can provide confidence to investors, supply chain participants and consumers that their gold has been produced responsibly.
There is no intention to create a new standard, since there are already many standards that address different aspects of responsible mining. The Responsible Gold Mining Principles however, are intended to recognise and consolidate existing instruments under a single framework.
Invitation to take part in a consultation on the Responsible Gold Mining Principles
Our consultation regarding the draft Responsible Gold Mining Principles has now closed.
We would like to thank everyone who responded to the consultation either on-line, through contacting us directly or through the independently-hosted multi-stakeholder roundtables in Brussels, Washington and Johannesburg. We appreciate you taking the time to comment.
We will now analyse feedback received and provide an update later in the year.
We will shortly be publishing the official summaries of the round table events prepared by the host organisations.
If you have any questions in regards to the Principles and/or consultation process please get in touch with us here.