Gold Investor: risk management and capital preservation - Volume 5
Published 25th March 2014
Categories: Investment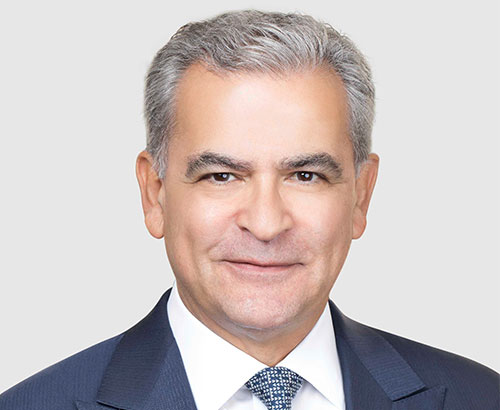 Aram Shishmanian
CEO World Gold Council
Welcome to the fifth edition of Gold Investor. We are pleased to share a selection of the latest investment research from the World Gold Council with you.
Following last year's strong performance by many equity markets around the globe, the first few months of 2014 have proven to be a reality check for investors. In this edition of Gold Investor, we address the challenges investors face from foreign exchange and potential systemic risks from emerging economies and depressed bond yields in developed markets. In addition, we provide a perspective on using gold as a hedge as financial markets continue to evolve.
First, Hedging EM risks? Think gold looks at how investors have benefitted from strong performance from emerging markets (EM) over the past decade, driven by strong economic growth, favourable demographics and, in many instances, market deregulation. However, as emerging markets have become an increasingly important part of global GDP and international trade, as well as a more widely recognised asset class, the risk of contagion stemming from EM has increased dramatically. The study identities gold as a useful tool to hedge EM risk: as a currency hedge and as a tail-risk hedge. Whether investors have direct or indirect exposure to emerging markets, adding gold as a strategic portfolio component can increase risk-adjusted returns through lower volatility.
Second, in Can gold replace bonds in balancing equity risk? we explore how, given today's historically low bond yields, investors may have to accept greater portfolio risk in order to generate returns similar to those enjoyed in the past two decades due to a secular decline in bond yields. However, we believe that bonds may not be able to cushion these additional risks as they now have limited upside. The report nds that by complementing a likely smaller bond allocation over the coming years, gold can improve portfolio diversification and reduce tail risks.
Finally, A perspective on gold as a hedge to an expanding financial system examines the benefits of holding gold in an environment where expansionary monetary policies and the resultant global imbalances in capital accumulation and borrowing, imply significant levels of currency debasement and more frequent tail-risk events.
We hope you find this edition of Gold Investor informative and stimulating, and we welcome your views.