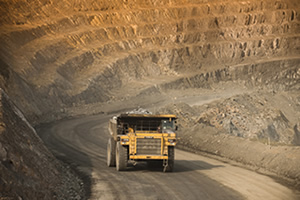 The draft Responsible Gold Mining Principles are a new framework that sets out clear expectations for investors, downstream gold supply chain participants and other stakeholders as to what constitutes responsible gold mining. Working with our member companies, the world's leading gold miners, the World Gold Council has set out the Principles that it believes address the key environmental, social and governance issues for the gold mining sector. As such, the Responsible Gold Mining Principles are intended to be a credible, comprehensive and widely-recognised framework through which gold mining companies can provide confidence that their gold has been responsibly.
Rather than create a new 'standard', the Responsible Gold Mining Principles (RGMPs) are intended to recognise and structure existing instruments under a single framework. A number of leading standards already exist that address specific aspects of responsible mining These include the United Nations Guiding Principles on Business and Human Rights, the OECD Guidelines for Multinational Enterprises and the International Council on Mining and Metals' (ICMM) Performance Expectations.
Development of the Responsible Gold Mining Principles
A first draft of the Principles was published for consultation in June 2018, during which over 150 organisations and experts submitted comments through an on-line questionnaire, direct bilateral contacts and three multi-stakeholder roundtables. The roundtables were independently hosted and facilitated, and the accounts of the roundtable discussions, summarised by their host organisations – the European Centre for Development Policy Management, the World Bank and the South African Institute for International Affairs - can be found below. A summary report on the outcome and impacts of the first consultation phase on the RGMPs is available here.
This feedback, representing the views of a broad range of stakeholders including government, international organisations, civil society, supply chain participants and investors, was then incorporated in an Exposure Draft, which was put out for consultation in March 2019.
Through this second phase of external consultation, we have also invited comments on the accompanying Assurance Framework, through which independent assurers can validate conformance with the Principles, continuing to reach a broad range of stakeholders including governments, international organisations, investors, NGOs, academics, and supply chain participants.
The feedback from the second phase of consultation is currently being assessed, and we hope to release the final version of the Principles and Assurance Framework later this year. If you weren't able to complete the survey by the 26th April but you had intended to do so, please contact [email protected].
We thank all those who have invested their time in contributing to the discussion, as we greatly value input from external stakeholders in the development of these Principles as well as the accompanying Assurance Framework. We are committed to developing the Principles so that they address the needs of investors, downstream users and other stakeholders. The consultation process plays an important role to ensure that there is good alignment on these issues and to build stakeholder confidence that the Principles are credible.