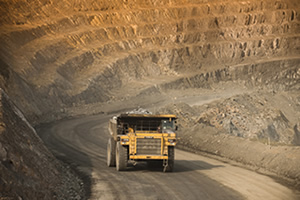 The draft Responsible Gold Mining Principles are a new framework that set out clear expectations for investors and downstream gold supply chain participants as to what constitutes responsible gold mining. Working with our member companies, the world's leading gold miners, our objective is that the Principles become a credible and widely-recognised framework through which gold mining companies can provide confidence to investors, supply chain participants and consumers that their gold has been produced in a manner that addresses the key environmental, social and governance (ESG) issues for the gold mining sector. 
Rather than create a new 'standard', the Responsible Gold Mining Principles (RGMPs) are intended to recognise and consolidate existing instruments under a single assureable framework. There are already many standards that address specific aspects of responsible mining, including the United Nations Guiding Principles on Business and Human Rights, the OECD Guidelines for Multinational Enterprises and the International Council on Mining and Metals' (ICMM) Performance Expectations.
The wide-ranging and ambitious set of Responsible Gold Mining Principles will complement the efforts of the LBMA to strengthen ESG performance among leading gold refiners, which includes due-diligence on all the gold bearing material that these refiners receive from gold producers.
The consultation draft of the Principles can be found here.
Consultation on the development of the Responsible Gold Mining Principles
Since June 2018, we have been undertaking a consultation with stakeholders from government, international organisations, investors, civil society, supply chain participants and gold mining companies. Over 150 organisations and individuals have made an input to the design of the Principles primarily through an on-line questionnaire and three independently hosted roundtables. The accounts of the roundtable discussions, summarised by their host organisations – the European Centre for Development Policy Management, the World Bank and the South African Institute for International Affairs - can be found below.  We thank all those who have invested their time in contributing to the discussion.
The engagement around the Principles is continuing through meetings with stakeholders. We have consolidated stakeholder input and are considering potential changes. We are also working to develop an Assurance Framework to ensure that external assurance is done on a consistent basis. We will continue to advance this work through the first half of 2019.
If you have any questions about the Principles and the consultation process please get in touch with us here.