Who we are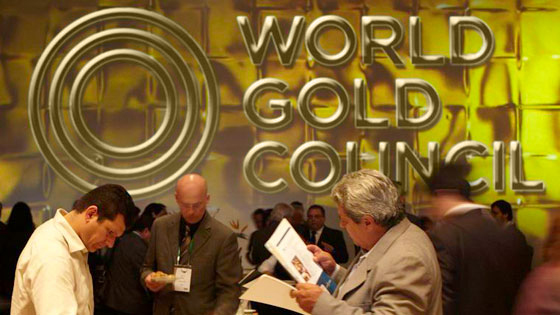 The world of gold is dynamic, its uses widely-varied, and its desirability resilient and enduring. Gold helps combat malaria and cancer. It protects the wealth of both individuals and nations. It is a catalyst for future revolutions in science. It expresses love in many languages and it carries memories across generations and cultures.
The World Gold Council is the market development organisation for the gold industry. With our unique insight into the global gold market, we see unrealised potential for gold across society. With world-class organisations, we intervene to create new possibilities.
Our activities and interventions across the entire supply chain, from responsible gold mining through to the consumer marketplace, stimulate and sustain demand for gold. Our Members, the world's leading gold-mining companies, work to ensure gold mining is responsibly undertaken, with measurable economic benefit to the countries in which they operate.
An innovator in investment, design and technology
Working with top commercial, creative, academic, and research organisations, we foster talent, develop innovative uses of gold, stimulate demand and take new products to market.
Our investment product innovations range from creating GLD® in the US, the world's first and largest gold exchange-traded fund, to opening access to gold-backed savings options for entry-level savers at India Post and ICBC, China's largest commercial bank.
In industry, we act as a catalyst. As new discoveries about gold's behaviour at atomic scale place gold nanotechnology at the forefront of scientific research, the World Gold Council supports breakthrough uses of gold to protect health and the environment. At the other end of the spectrum, we work with jewellery designers to develop new brands and make gold available to young designers whose creations resonate with the next generation of consumers.
A trusted adviser to business leaders and policy makers
As the global authority on gold, our research and thought leadership demonstrates gold's strength as an asset class and preserver of individual and national wealth. We offer comprehensive analysis of the industry, giving decision makers and stakeholders unparalleled information and insight into the drivers of demand for gold.
For central banks, World Gold Council bespoke seminars and our flagship executive education programme equip reserve asset managers to use gold to meet their national reserve management objectives.
Through involvement at discussions and events around the world, we inform and shape future gold markets.
Gold is not a new story. It is, however, an evolving one. Today its unique qualities, seen in a range of applications, have given it new relevance.