Gold investment research
Our statistical analysis examines how gold acts as a portfolio diversifier, vehicle for risk management and store of value. To explore our range of reports and publications, visit our Investment research library or review our featured publications below.
Gold Investor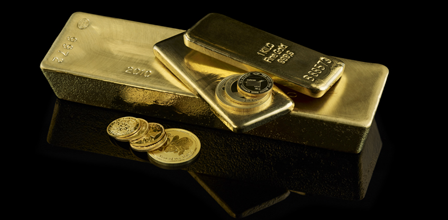 In this edition of our quarterly research report on the benefits of gold, we analyse its effectiveness as a risk mitigating strategy, particularly relevant in today's interconnected global economy.
The latest edition (Volume 5, March 2014) includes three articles:
I. Hedging EM risks? Think gold
A study discussing gold effectiveness in mitigating risks in emerging markets (EM). It focuses on three relevant areas for investors given recent volatility in major markets across Asia, Latin America and Eastern Europe. In particular the study looks into: currency-risk hedging, tail-risk hedging, and hedging indirect exposure in the event EM weakness has a more lasting effect into other markets.
II. Can gold replace bonds in balancing equity risk?
This report analyses the effect that historically low bond yields may have on portfolio allocation. Investors are likely to accept greater portfolio risks in order to generate returns similar to those enjoyed in the past, while bonds' limited upside may not provide the same cushion as before. The report finds that by complementing a likely smaller bond allocation over the coming years, gold can improve portfolio diversification and reduce tail risks.
III. A perspective on gold as a hedge in an expanding financial system
This study examines the benefits of holding gold in an environment where expansionary monetary policies and the resultant global imbalances in capital accumulation and borrowing, imply significant levels of currency debasement and more frequent tail-risk events.
Investment commentary
Our investment commentary explores the main macroeconomic drivers behind gold's price performance.
In the latest edition, we discuss gold's price drop during 2013 on the back of Fed tapering expectations and money flowing into equities. In our view, by the end of the year the gold price reflected a consensus view to monetary policy normalisation and should be less sensitive to it going forward. Finally, we show that gold should not be looked at in isolation but as part of a portfolio, and that a small strategic allocation can reduce the long-term level of risk.
Previous issues of Investment commentary:
Previously published research
Gold performance analytics
Our analysis for each country includes domestic equities, regional equities (in the case of Europe), international equities (ex-Europe) and international bonds (both in domestic currency terms). For bonds, we use the Barclays Capital Aggregate/Bond Indices, a series of market capitalisation weighted bond indices. Country files contain: Price performance, volatility, 3- and 5-year correlation matrices, rolling correlation chart, rolling volatility chart, exchange rate effect chart, gold and local equity index price chart.
One area is devoted to comparative analysis of commodities.
Please refer to our notes on methodology for further details.
Downloads: Investment statistics by category
Other research
Key translated research
Investor's guides