Market update: Technology - a brighter outlook?
Published Tuesday, 5 December, 2017
Categories: Market insights, Technology
Download (pdf, 2.02 MB) Subscribe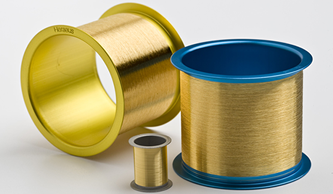 Changes are afoot in the technology sector. Smartphones are becoming increasingly powerful, electric and self-driving vehicles could revolutionise the automotive industry, and emerging nanotechnology could transform solar energy. All of this could have a positive impact on gold demand.
It may often go unnoticed, but gold is firmly embedded in everyday life. From smartphones to medical diagnostics, people rely on it day in, day out. The volume of gold used in technology, however, has dwindled in recent years, primarily because of thrifting and substitution in the electronics sector. But that might be changing. Since Q4 2016, electronics demand has been growing, and promising emerging technologies may support this part of the market over the coming years.
First rise in year-to-date demand since 2010
Source: Metals Focus; Thomson Reuters GFMS; World Gold Council