Developing Indian Gold Hallmarking
Published 30th July 2015
Categories: Market insights, Jewellery, Investment
Related documents 1 Download (pdf, 1.04 MB) Subscribe
1 Available in

.
Developing Indian hallmarking
Somasundaram PR
Managing Director - India
The World Gold Council has conducted a study to assess the current state of hallmarking in India.
Our intention was threefold:
To evaluate the existing hallmarking system
To stimulate debate around how best to strengthen hallmarking processes
To demonstrate the benefits of an effective hallmarking infrastructure.
This report studies the Indian market holistically and we consulted extensively with both industry experts and other stakeholders from across the supply chain. Insights were gained from subject matter experts, including the Bureau of Indian Standards (BIS) and the management consulting firm Oliver Wyman. We also compared the Indian hallmarking system with best practices in other countries.
Our report is comprised of four sections:
First, we outline the importance of quality assurance
Second, we assess the current state of hallmarking, looking at policy, process, penetration, economic drivers and governance
Third, we consider lessons from other countries
And fourth, we set out a roadmap for the future.
Our firm belief is that enhancing the hallmarking system in India would rebuild trust in the purity of Indian gold, increase consumer confidence, enhance exports and create employment. It would also be an essential element in any successful gold monetisation programme and a critical element to India becoming ' jeweller to the world.'
Indian hallmarking infographic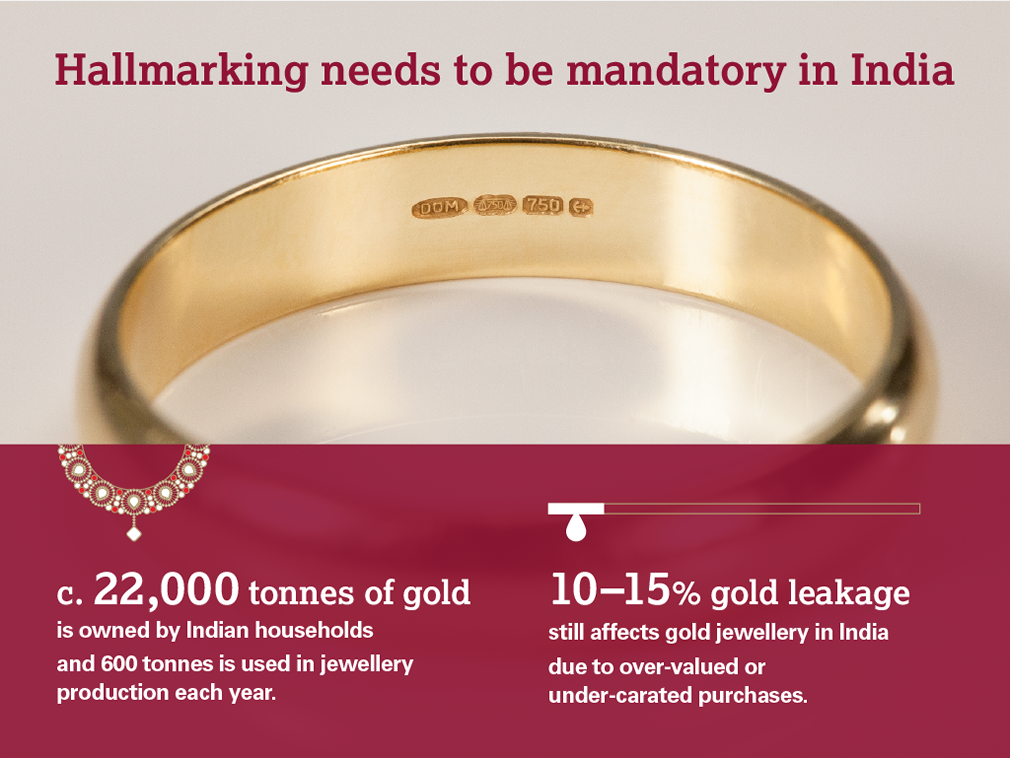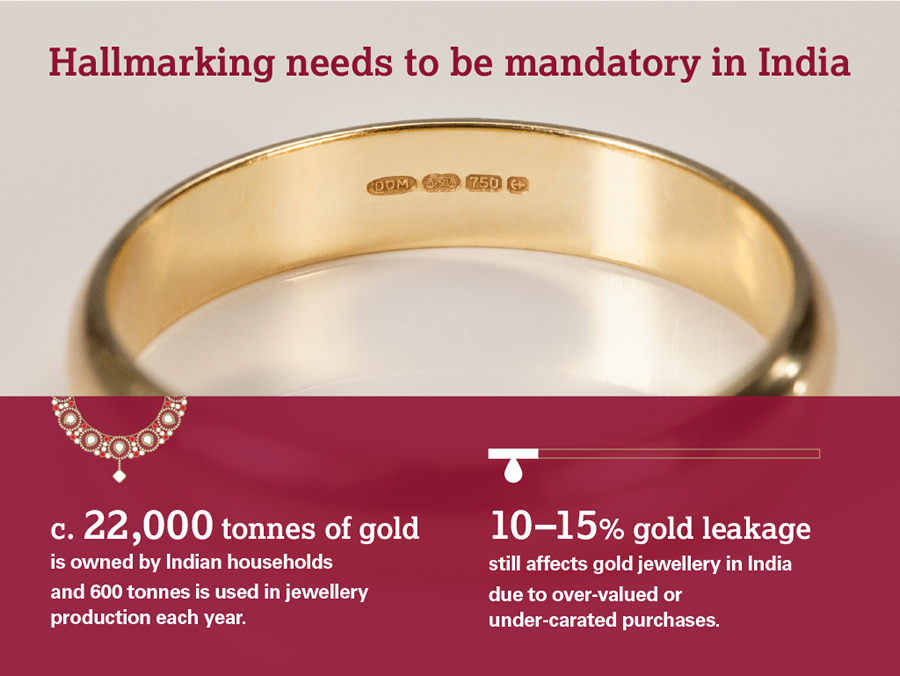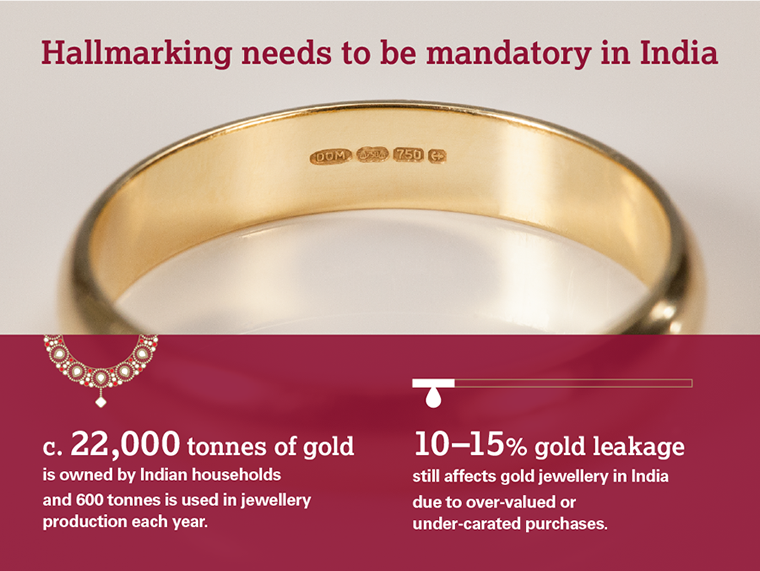 Related documents