Speakers
Dr Parag Khanna
Strategic Futurist, Founder of FutureMap and Author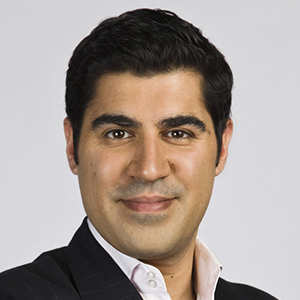 Parag Khanna is a leading global strategy advisor, world traveller, and best-selling author. He is Founder & Managing Partner of FutureMap, a data and scenario based strategic advisory firm. Parag's newest book is The Future is Asian: Commerce, Conflict & Culture in the 21st Century (2019). He is author of a trilogy of books on the future of world order beginning with The Second World: Empires and Influence in the New Global Order (2008), followed by How to Run the World: Charting a Course to the Next Renaissance (2011), and concluding with Connectography: Mapping the Future of Global Civilization (2016). He is also the author of Technocracy in America: Rise of the Info-State (2017) and co-author of Hybrid Reality: Thriving in the Emerging Human-Technology Civilization (2012).
Parag was named one of Esquire's "75 Most Influential People of the 21st Century," and featured in WIRED magazine's "Smart List." He holds a Ph.D. from the London School of Economics, and Bachelors and Masters degrees from the School of Foreign Service at Georgetown University. He has traveled to nearly 150 countries and is a Young Global Leader of the World Economic Forum.
Dr Nassim Nicholas Taleb
Professor, Author and originator of the "Black Swan" theory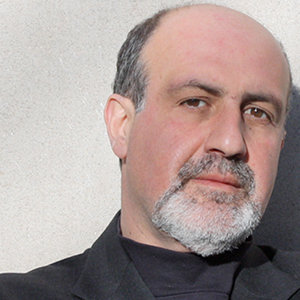 Nassim Nicholas Taleb spent 21 years as a risk taker (quantitative trader) before becoming a researcher in philosophical, mathematical and (mostly) practical problems with probability.
Taleb is the author of a multivolume essay, the Incerto (The Black Swan, Fooled by Randomness, Antifragile, and Skin in the Game) covering broad facets of uncertainty. It has been published into 43 languages. In addition to his trader life, Taleb has also written, as a backup of the Incerto, more than 50 scholarly papers in mathematical statistics, genetics, quantitative finance, statistical physics, philosophy, ethics, economics, & international affairs, around the notion of risk and probability (grouped in the Technical Incerto).
Taleb is currently Distinguished Professor of Risk Engineering at NYU's Tandon School of Engineering (only a quarter time position) [and, finance related bio only: scientific advisor for Universa Investments]. His current focus is on the properties of systems that can handle disorder ("antifragile"). Taleb refuses all honors and anything that "turns knowledge into a spectator sport".
Taleb travelled the conventional route of education to real-life and theory to practice in inverse sequence from the common one, moving from the practical to the philosophical to the mathematical. He started as a trader, then got a doctorate in mid-trading career; he wrote literary books before writing technical papers, and his work became progressively more technical and formal with time.
Kheng-Siang Ng
Asia Pacific Head of Fixed Income, State Street Global Advisors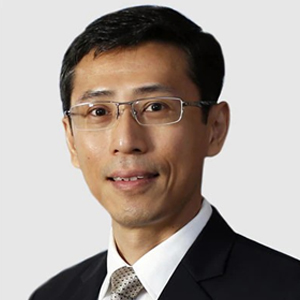 Kheng Siang is the Asia Pacific Head of Fixed Income at State Street Global Advisors, based in Singapore. He is responsible for leading the Asia Pacific fixed income teams managing global and local fixed income mandates as well as driving the regional effort to provide innovative fixed income solutions to clients in the region.
Prior to joining SSGA in 2005, Kheng Siang was a portfolio manager at ABN AMRO AssetManagement where he managed global fixed income portfolios. Kheng Siang started his career as a Portfolio Manager at Bank Negara Malaysia where he managed fixed income portfolios of the foreign reserves and held the position of Head of the Financial Market Analysis Section.
Kheng Siang holds a First Class Honours degree from the London School of Economics and Political Science (LSE) in B.Sc (Econ) Accounting and Finance under a scholarship from Bank Negara Malaysia. He has earned the Chartered Financial Analyst and Chartered Alternative Investment Analyst Designations, and served as a committee member of the Malaysian Society of Financial Analysts from 1999 to 2001.
Gary Dugan
CEO
The Global CIO Office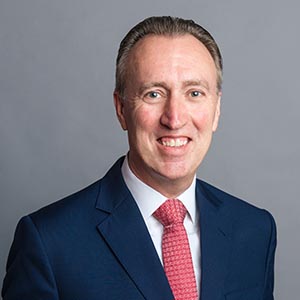 Gary Dugan is CEO of The Global CIO Office and of Asset Manager, Purple Asset Management based in Singapore. Most recently he launched at Purple 'The Global CIO Office' an outsourced CIO services business.
Gary Dugan is a seasoned investment professional with 39 years' experience working in Managing Director roles at some of the world's leading Banks and Wealth Managers.
For the past twenty years he has held Chief Investment Officer roles, managing money for institutions such as sovereign wealth funds, through to Ultra-High Net Worth clients. For the core of Gary's career (1993-2004) he worked at JPMorgan. Subsequently he held CIO roles at Barclays, Merrill Lynch in Europe, and Emirates NBD and NBAD in the Middle East and Coutts in Singapore.
Gary is well-known in the industry for his outspoken but often-timely call on financial markets. His views are widely featured on TV and quoted in the financial media. He regularly speaks at investment conferences throughout, the Middle East and Asia. In 2015, he was awarded GCC Private Banker of the year by Wealth Briefing.
He has a degree in Economics from Salford University. He is an ASIP in the CFA Institute.
Dr Deborah Elms
Founder and Executive Director
Asian Trade Centre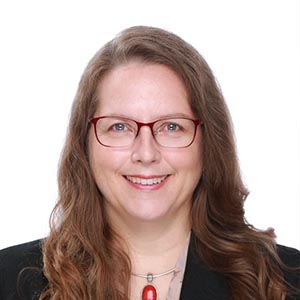 Dr Deborah Elms is the Founder and Executive Director of the Asian Trade Centre (ATC). She is Vice Chair of the Advisory Board for the Asia Business Trade Association (ABTA), Co-Chair of the Trade Policy Committee of the Global Trade Professionals Alliance (GTPA), and also a senior fellow in the Singapore Ministry of Trade and Industry's Trade Academy.
Previously, Dr Elms was head of the Temasek Foundation Centre for Trade & Negotiations (TFCTN) and Senior Fellow of International Political Economy at the S. Rajaratnam School of International Studies at Nanyang Technological University, Singapore.
Dr. Elms received a PhD in political science from the University of Washington, a MA in international relations from the University of Southern California, and bachelor's degrees from Boston University. Dr Elms publishes the Talking Trade Blog.
Sir Lynton Crosby AO
Co-Founder and Chief Executive Officer
C|T Group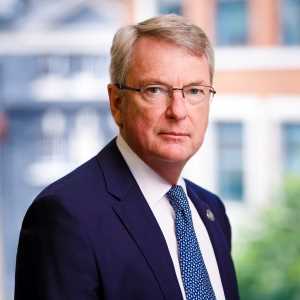 Sir Lynton Crosby is an internationally renowned campaign strategist and the Co-Founder and CEO of the C|T Group.
Drawing on skills and experience acquired over a lifetime of political campaigning, Sir Lynton has equipped some of the world's most well-known corporate organisations with the research, messages and strategy needed to achieve their goals. He has provided strategic counsel to leaders in financial services, energy and resources, defence, health and pharmaceuticals, property, and consumer goods, as well as the multi-national charity and not-for-profit sectors.
After working as Federal Director of the Liberal Party of Australia (1997-2001), Sir Lynton recognised that as in politics, cutting-edge research is imperative to ensure success for clients across all sectors of business, and thus developed and operationalised a unique research methodology which is at the core of everything the C|T Group does.
A systematic investigation into the key drivers of clients' target audience has always been the foundation of any project – and from this unique understanding and resulting actionable insight - Sir Lynton and the C|T Group have successfully deployed communication strategies in corporate campaigns across all sectors around the globe.
Such results range from profitable brand architecture to industry and association positioning, corporate reputation and financial transactions. Sir Lynton has also provided strategic counsel on issues including government relations, crisis management, mergers and acquisitions and litigation.
Since Sir Lynton founded the C|T Group in 2002, the group has grown into an international consultancy with offices in North America, Europe, India, Hong Kong and Australia.
Steve Brice
Chief Investment Officer
Standard Chartered Bank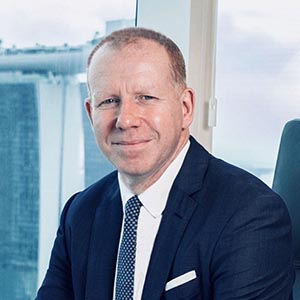 Steve Brice is the Bank's Chief Investment Officer and has over 25 years of financial markets experience in senior positions. He leads a team of more than 25 investment professionals and chairs the Bank's Global Investment Committee, which is responsible for forming the cross-asset investment views for the Private Bank and Retail segments. He is also head of the Discretionary Portfolio Management division.
His previous roles include Chief Economist (SE Asia), Head of Research (Middle East and South Asia) and Head of Global Markets (Southern Africa), all with Standard Chartered Bank. He started his career at I.D.E.A. Ltd, a financial consultancy in London, where he was Regional Head of FX (Europe) before joining SCB. He has a Masters from the University of Liverpool.
Steve's views are widely sought by both clients and the media. He regularly contributes articles to newspapers and magazines and frequently appears on CNBC and Bloomberg TV and radio.
Steve is based in Singapore and travels frequently around Asia, Africa, Europe and the Middle East to share his views with both clients and the media. Steve is originally from the UK, but has lived in Asia, Africa and the Middle East for the past 20+ years. Steve is an ardent sports fan focusing on cricket, rugby and Liverpool FC.
Ieva Segura Cobos
Head of Regulatory Risk Management Asia,
Swiss Re Asia Limited, Singapore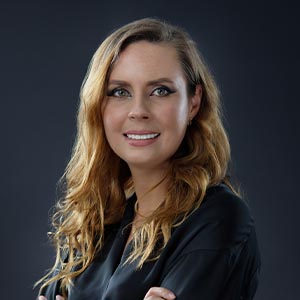 Ieva moved to Singapore in February 2020 to head Swiss Re's Regulatory Risk Management Asia. In this role, she develops Swiss Re's advocacy strategy in key policy areas such as climate change and sustainability, tech and digital regulation, and ensures that the company has clear positions for engagement with regulators and policymakers across the region. She also has responsibility for identifying and monitoring sustainability and emerging risks for the business in Asia. In addition, she acts as the convenor for the Technical Subcommittee of the Singapore Reinsurers' Association and is a member of the Steering Committee of Singapore's Green Finance Industry Taskforce.
Prior to this role, she was based in London and led Swiss Re's regulatory team for Europe, Middle East and Africa. In that capacity, she worked closely with the European institutions and regulators in developing insurance regulation on sustainability topics. She also acted as an Associate Chair of the Reinsurance Advisory Board, an external body of Europe's largest reinsurance firms, and a member of the Board of Directors of the European Financial Services Roundtable, which represents the interests of Europe's largest banks and insurers.
Originally from Lithuania, Ieva holds a Master's from the London School of Economics (UK) in International Political Economy and a BA from the University of British Colombia (Canada) in Economics and International Relations. Before joining Swiss Re in 2015, she worked in the Strategic Partnership department at the World Economic Forum (Switzerland) and at the UK Parliament.
John Reade
Chief Market Strategist
World Gold Council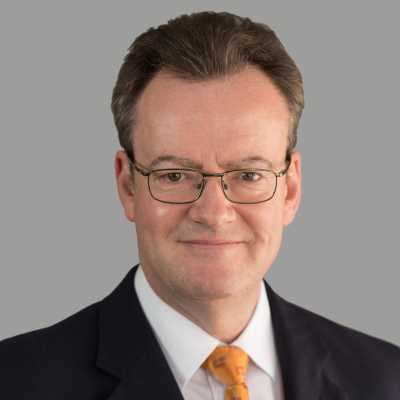 John Reade joined the World Gold Council in February 2017 as Chief Market Strategist. He is responsible for producing strategy and developing insights on the gold market; leading our global dialogue by engaging with leading economists, academics, policy makers, fund managers and investors on gold; and leading our research team.
John has over 30 years' experience in the gold industry and related fields, most recently as a partner and gold strategist with Paulson & Co for the past seven years. Prior to that, he worked as a precious metals strategist at UBS for 10 years; a gold equity analyst in South Africa for 5 years; and over 8 years held various positions in production and project evaluation in the gold division of Gencor, then a leading South African mining house.
John has a degree in Mining Engineering from the Royal School of Mines, a constituent of Imperial College, London.