Published:
Gold demand of 3,756.1 tonnes in 2013 was worth US$170.4bn. Consumers generated exceptional levels of demand, with jewellery at its highest since the onset of the financial crisis in 2008 and investment in small bars and coins hitting a record high. This was in contrast to large-scale outflows from ETFs, due to a number tactical western investors liquidating their positions as US economic sentiment improved. Central banks made healthy purchases of 368.6 tonnes, the fourth consecutive year of positive demand. The net result was a 15% decline in overall gold demand from 2012.
Sectors: Supply, Demand, Investment, Jewellery, Central banks/official inst., Technology, Recycling
Published:
On November 5, 2013 the Commodity Futures and Trading Commission (CFTC) proposed new speculative positions to conform to the Wall Street Transparency and Accountability Act of 2010 ("Dodd-Frank Act"). The Proposed Rules were issued in the "Federal Register" on December 12, 2013 for public comment…
Sectors: Investment
Published:
We view the direction of the US dollar as well as the strength of Asian demand as key indicators of gold sentiment. Further, potentially reduced mine production at lower prices should, in our view, limit the downside. Finally, our research shows that gold should not be looked at in isolation but as part of portfolio and that a small strategic allocation can reduce the long-term level of risk.
Sectors: Investment
Published:
A central bank that wishes to buy gold can do so locally, by purchasing domestically-mined or recycled gold. Alternatively, gold bars can be bought directly from a bullion bank in the global over-the-counter, or OTC, market. 
Sectors: Investment, Central banks/official inst.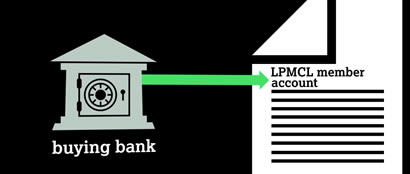 Published:
Marcus Grubb, Managing Director Investment, talks through the findings from Q3 2013 Gold Demand Trends report
Sectors: Jewellery, Investment, Technology

Published:
The merits of gold as an investment receives a lot of attention. Investors and market commentators fervently debate whether it could or should be used to protect against inflation, to hedge US dollar exposure, or even tail risk events. And while there is enough literature for and against gold's roles…
Sectors: Investment
Published:
For centuries gold has played an integral role in the monetary system as a unit of exchange and a monetary anchor. While gold no longer plays a formal role in the existing system of floating exchange rates and fiat money, gold has retained several currency characteristics.
Sectors: Investment
Published:
Gold should not be seen in isolation but as a strategic component in portfolios. It protects purchasing power and helps manage risk.
Sectors: Investment