World Gold Council member companies have embarked on a three year implementation phase of the Responsible Gold Mining Principles. It's been a year since the launch in September 2019 and three members describe their experience thus far.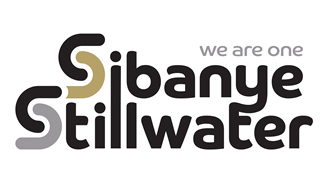 Sibanye-Stillwater is fully committed to meeting the expectations of the Responsible Gold Mining Principles, with the code providing a balanced framework for evaluating the social and environmental performance of our operations.  Securing full conformance with the RGMPs supports our drive to embed Environmental, Social and Governance (ESG) excellence as the way we do business.  We expect the transparency of disclosure inherent in the RGMP's to enhance stakeholder confidence in our sustainability performance and promote meaningful engagement on critical issues.
Our self-assessment, on which we are securing independent assurance, has highlighted that our corporate policy framework substantially caters for the requirements of the RGMP's.  We have now progressed well into the evaluation of site level implementation and the performance delivered against expectations with a limited number of identified deficiencies being rectified.  Our aim is to formally conduct site level evaluation of conformance during 2021 once COVID-19 restrictions on international travel and site visits have been uplifted.  
Substantial parts of our self-assessment to the RGMPs coincided with the ICMM review in connection with our membership application, which was successfully approved in February 2020.  The equivalency tables between the ICMM mining principles and the RGMP's have assisted in focusing our evaluations and structuring the work required to ensure that we fully honour the principles in both frameworks.  We anticipate pursuing a coordinated approach to assurance facilitated by the equivalency tables that will promote coherence of approach and considerably ease the assurance requirements.
We are confident that transparent disclosure of conformance to the RGMP's supported by independent assurance will secure wider recognition for the constructive contribution of gold mining both globally and locally.  The RGMP's provide a unique opportunity to augment, through responsible mining, Sibanye-Stillwater's contribution in building social and environmental capital in the societies where we operate.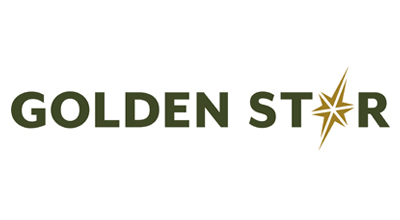 Golden Star's journey to adopt the RGMPs is different from most.  As a small cap. company with operations in West Africa, we were outside of the normal RGMPs communications channels and came into the fold a little later than most, and probably on the back foot. 
Despite our differences, natural questions arose in the organisation on adoption of the RGMPs: what value will we gain? How do they align to we are already doing? How can we keep up with all these standards, metrics and reporting? No matter what your stature, a company needs to consider emerging endeavours objectively – there are times to lead and times to follow. With the industry already spinning from new standards, ratings and disclosures, it is easy to become overwhelmed – either through over commitment or by trying to 'keep up with the majors!' This was particularly pertinent for us as this was the first year we are set to report to a number of other new standards and disclosures.
Upon closer inspection and with some assistance from the WGC, we could see that the RGMPs align closely with the frameworks that we have adopted – but most importantly, those we have carefully selected for beneficial impact, sustainable outcomes and to uphold our values – in support of our Vision.
Despite the disruption of 2020, the rest has unfurled quickly. The delay in the production of our Corporate Responsibility Report (owing to COVID-19) allowed us to incorporate our commitment to the RGMPs prior to its publication; we have started our gap analysis; and our assurance provider joined a webinar on the RGMPs assurance process…and now the rest is history!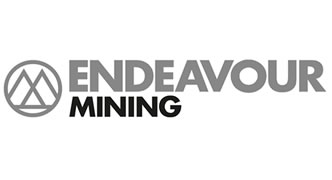 The RGMPs have provided the gold mining industry with a definitive and comprehensive ESG assurance framework which provides comfort to all participants along the value chain, from mine to the end consumer, that their gold has been responsibly mined.
For a growing business like ours – recently propelled into the world's Top 15 largest gold producers –the RGMPs provide a clear and practical framework with which we are aligning our ESG strategy, vision and action from the corporate office to the teams on the ground, whether in operations, project development or exploration.  We are also using them to feed into, shape and augment our existing Sustainability reporting. 
Unlike many other standards, external assurance of the RGMPs is not optional but mandatory which underscores their importance for both producers keen to demonstrate their genuine commitment to ESG and for other stakeholders seeking certainty regarding this commitment. At Endeavour to ensure we fully embed the RGMPs into our business, we have aligned our 3-year long term management incentive plan to the external assurance of all 51 Principles.
One year on from the launch of the RGMPs, we have already completed a detailed gap analysis and identified both those areas that need improvement as well as our roadmap to full assurance, which has already started with the assurance of RGMP 1.7 in our 2019 Sustainability Report, published in May. 
Unsurprisingly, COVID-19 has presented some challenges.  The extensive global lockdowns have impacted some of the site-based actions we had planned to close the gaps, which will now need to be implemented in 2021, however we are still progressing with our original plan of assuring 10-15 RGMPs in 2020, which we plan to report on in more detail in our next Sustainability Report.