IAMGOLD's subsidiary, IAMGOLD Essakane SA, has partnered with Total Eren, AREN ENERGY (PTY) Ltd and Essakane Solar SAS to source electricity from a 15MWp (megawatt peak output) solar power plant to the company's Essakane mine in Burkina Faso. The agreement is for an initial period of up to 15 years and will help the company reduce its environmental footprint and electricity costs.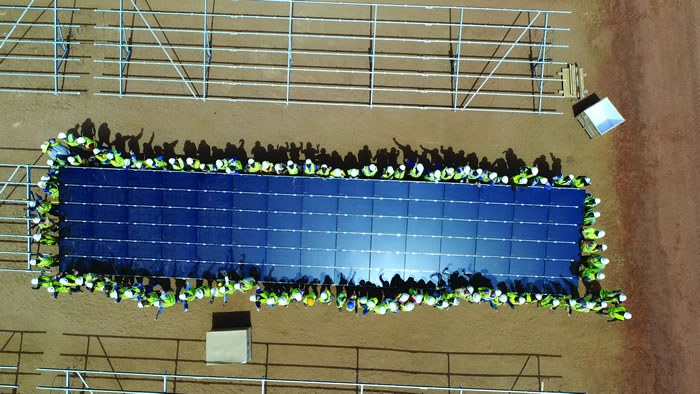 The project will allow integration of a solar plant into the mine's existing 57MW HFO (heavy fuel oil) power plant, making it, at the time of construction, the world's biggest hybrid HFO-solar power plant. Essakane Solar will act as owner of the solar plant during the length of the contract, while IAMGOLD Essakane SA will act as a single buyer by purchasing all the energy produced. The inauguration of the first third of the solar plant took place on 16 March 2018.
The solar plant covers an area of 22 hectares on the mine's site. Approximatively 130,000 photovoltaic modules are installed on the plant. On a yearly basis, the fuel oil consumption will be reduced by approximately 6mn litres, representing a reduction of about 18,500t of CO2 emissions. The capital cost of the project is US$25mn.
In addition to reducing the environmental impact and cost of electricity at the mine, the solar plant brings the key benefit of local employment. About 100 local workers have been employed during the construction phase of the project and 40 more will be employed during the whole operation phase of the plant. One per cent of revenues generated by Essakane Solar SAS will be invested in community projects around the mine.
These projects will be identified and implemented in partnership with local authorities.