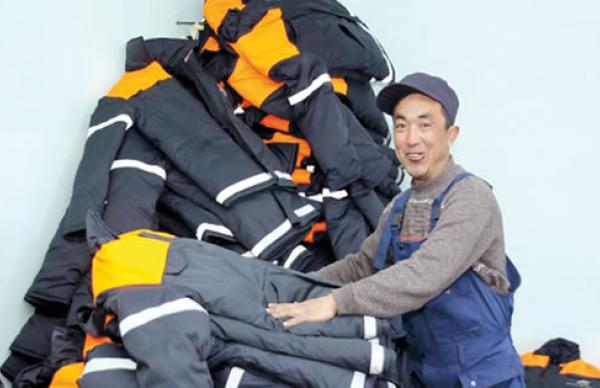 Centerra's Kumtor mine is the largest private sector purchaser of goods and services in the country, with over $70 million procured within the Kyrgyz Republic in 2013.
Due to quality issues, metal grinding balls were only procured internationally until 2012. These metal balls are used to crush and mill ore in preparation for the gold extraction processes. In 2012, Vulcan Plus was established in the Kyrgyz Republic with the primary purpose of supplying Kumtor with a portion of its grinding balls. In 2013, Kumtor purchased $1.7 million grinding balls from this supplier.
Another example is the safety and specialist working clothes worn by workers at the Kumtor mine. Many are supplied by a local company Aiko Seiko LLC, based in Karakol, which was founded by a female entrepreneur. Aiko Seiko demonstrated it could consistently meet Kumtor's quality, quantity and safety requirements, becoming a preferred supplier. Established in 2003, the company now employs approximately 120 people.