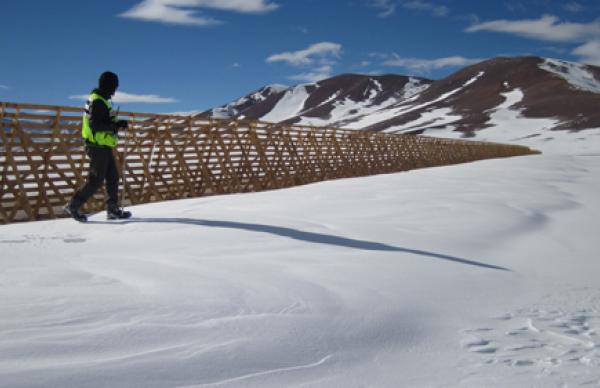 Responsible gold-mining companies are mindful of their impact on the local environment, but some are also using their expertise in water management to assist communities in remote locations.
The Maricunga and La Coipa mines are located approximately 4,000 metres above sea level in the Atacama Desert, one of the driest places on Earth. The water in this basin is a vital factor in the region's ecosystems, supporting wetlands that are crucial habitat for wildlife including vicuna, flamingo and guanaco.
In this water-stressed area, Kinross Gold Corporation has undertaken extensive studies to better understand the hydrological cycle, implemented measures to improve water efficiency and worked with local water authorities to improve water stewardship. Annual precipitation is approximately 150 millimetres and comes as snow, which if not captured is lost to evaporation.
In 2011, Kinross installed two 100-metre lines of wooden snow fencing, aiming to improve snowmelt infiltration into groundwater. The company is optimistic that the snow fences can result in meaningful contributions to the local water supply. Kinross and the Chilean National Irrigation Commission are exploring a joint research project to test the efficacy of snow harvesting and evaluate its potential in other water-stressed areas.