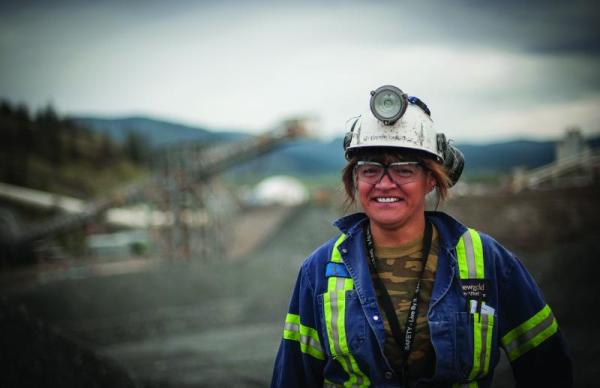 Understanding the impact of gold mining on local communities before, during and after the life of a mine is a vital part of responsible mining. This includes dealing not only with national governments, but understanding the needs and aspirations of indigenous communities.
New Gold's New Afton Mine started operations in July 2012. The site is located in the asserted traditional territory of the Tk'emlúps and Skeetchestn Indian bands, who are part of the larger cultural group known as the Secwepemc or Shuswap First Nation. The mine operates under a mutually-beneficial 'Participation Agreement', which has established shared environmental goals, economic opportunities and social and financial considerations.
The New Afton Participation Agreement ensures business, employment, training and educational opportunities for the local First Nations. In 2012, 23 per cent of New Afton employees were First Nations, and the company engaged with 30 local First Nation businesses, providing them with C$14.5 million (US$13.9 million) in aggregate revenue.
New Gold also sponsors scholarships for local First Nations and provides education and job opportunities, along with funding for sports, healthcare and community groups.