Mining and Community Development
Responsible gold mining companies acknowledge that they can have a wider impact on the societies they operate in, beyond the jobs and investment that they bring to communities. As well as making sure that their operations themselves are transparent and support development, many companies invest directly in social infrastructure.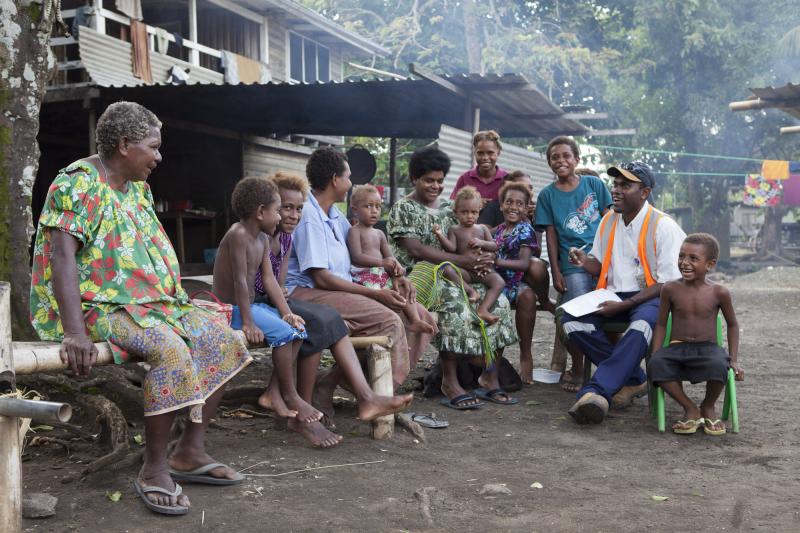 Community development programmes are designed to meet local needs and priorities, and include investments in sectors including education, entrepreneurship and healthcare. Companies often work with community-based organisations or non-government organisations to plan and implement these programmes.
For example, in Indonesia, the local subsidiary of Newmont Mining Corporation is working in cooperation with the national Ministry of People's Housing to build and improve houses for low income communities in the West Sumbawa Regency region.
In Mongolia, Centerra Gold Inc has established a micro credit project, which provides financing for small- and medium-sized enterprises to grow. This has created sustainable businesses to work alongside the company, which has also built wells, administration buildings and a hospital.
Case study: Opportunities for indigenous communities in Canada
Understanding the impact of gold mining on local communities before, during and after the life of a mine is a vital part of responsible mining. This includes dealing not only with national governments, but understanding the needs and aspirations of indigenous communities.
New Gold's New Afton Mine started operations in July 2012. The site is located in the asserted traditional territory of the Tk'emlúps and Skeetchestn Indian bands, who are part of the larger cultural group known as the Secwepemc or Shuswap First Nation. The mine operates under a mutually-beneficial 'Participation Agreement', which has established shared environmental goals, economic opportunities and social and financial considerations.
The New Afton Participation Agreement ensures business, employment, training and educational opportunities for the local First Nations. In 2012, 23 per cent of New Afton employees were First Nations, and the company engaged with 30 local First Nation businesses, providing them with C$14.5 million (US$13.9 million) in aggregate revenue.
New Gold also sponsors scholarships for local First Nations and provides education and job opportunities, along with funding for sports, healthcare and community groups.
Case study: Supporting local fire fighters in Finland
Gold mining companies require a skilled workforce to operate their sites. The infrastructure, equipment and training in use in mining operations often have wider benefits to communities beyond their immediate economic impact.
Fighting fires and rescuing people injured in traffic accidents isn't a regular 'day at the office' for members of the mine rescue team at Agnico-Eagle's Kittilas mine. But on any given day, the team puts their emergency response skills to the test in real-life emergency situations as members of their local volunteer fire departments.
According to Jani Jauhojarvi, Training Coordinator and Head of the Volunteer Fire Department at the Kittila mine: "We want to make a difference in our community but the benefit really goes both ways.
"By taking on these volunteer roles, our employees are often managing real-life crisis situations, which sharpen their skills and improve their overall level of health and safety preparedness on the job, too. Being prepared and teamwork are two of the most essential elements of any solid health and safety programme."
Case study: Investing in social infrastructure in Guatemala
While responsible gold mining creates jobs and economic opportunities, many companies also choose to invest in social infrastructure outside of their immediate sphere of operations. Often, this takes the form of partnerships with national or regional governments or community organisations, so that investments are targeted to meet the needs of local populations.
Goldcorp's Marlin mine, along with Guatemala's Citizen's Development Corps, has created the Fundacion Sierra Madre (the Sierra Madre Foundation). Its mission is to initiate and implement sustainable, community-based development and capacity-building programmes in the municipalities of San Miguel Ixtahuacan and Sipacapa.
The Fundacion has become an important part of the local community. It has been involved in infrastructure development, working on more than 100 construction projects, including schools, computer labs, recreation halls, sports fields, roads, and improvements to water and sewage systems. It has also built and equipped a community medical centre in San Miguel and vocational classrooms for electrical and automotive mechanical training.